DESCRIPTIONS:
Sticker paper also known as self-adhesive label material, is a composite material made of paper, thin film or special material with adhesive on the back and silicon protective paper on the back.
Because there are many types of coating technology, led to different class, self-adhesive materials to form the development direction is from the traditional roller coating, blade coating to develop in the direction of high pressure stretch film coating, to ensure maximum coating evenly sensibility, avoid the generation of air bubbles and the eye of a needle, ensure the quality of coating, and stretch cloth coating technology is not mature in China, our country mainly adopts the traditional roller coating.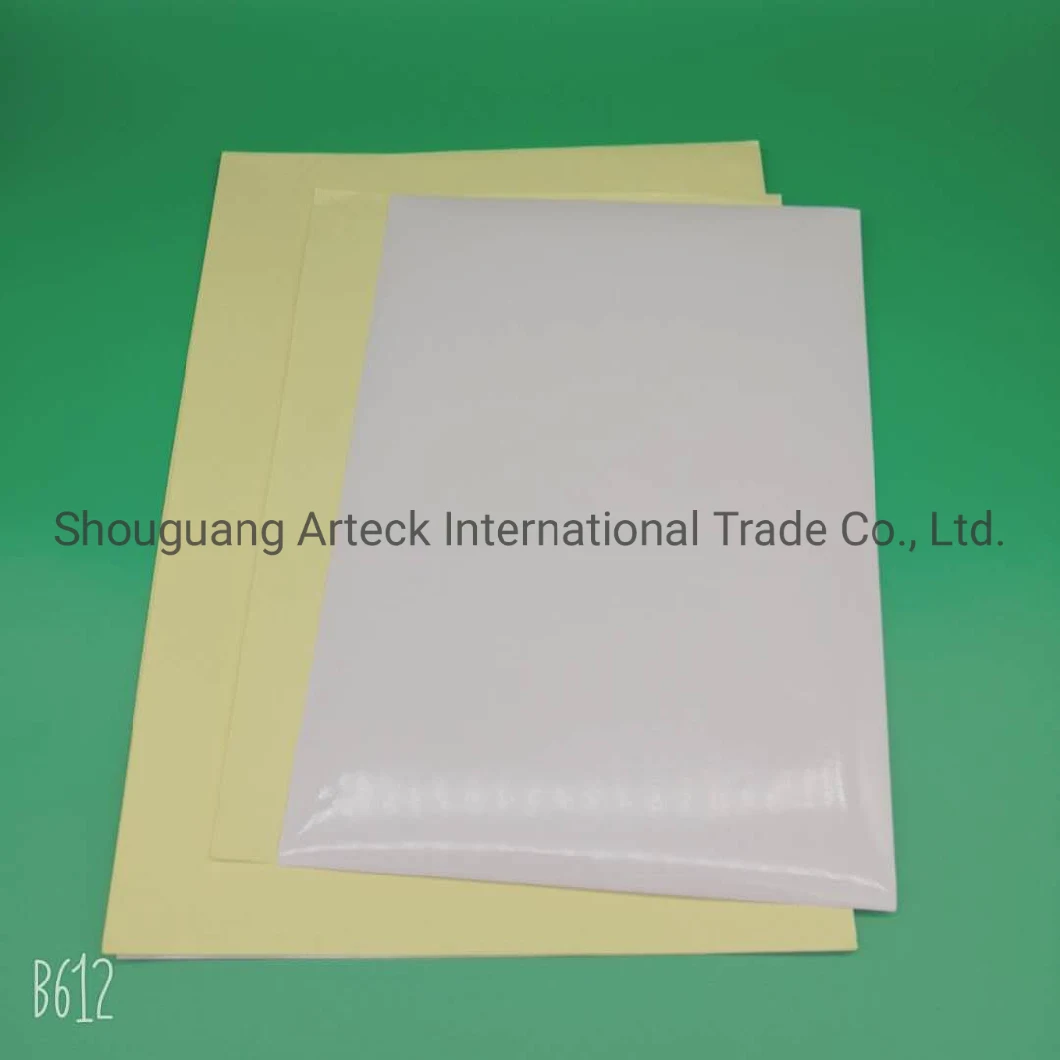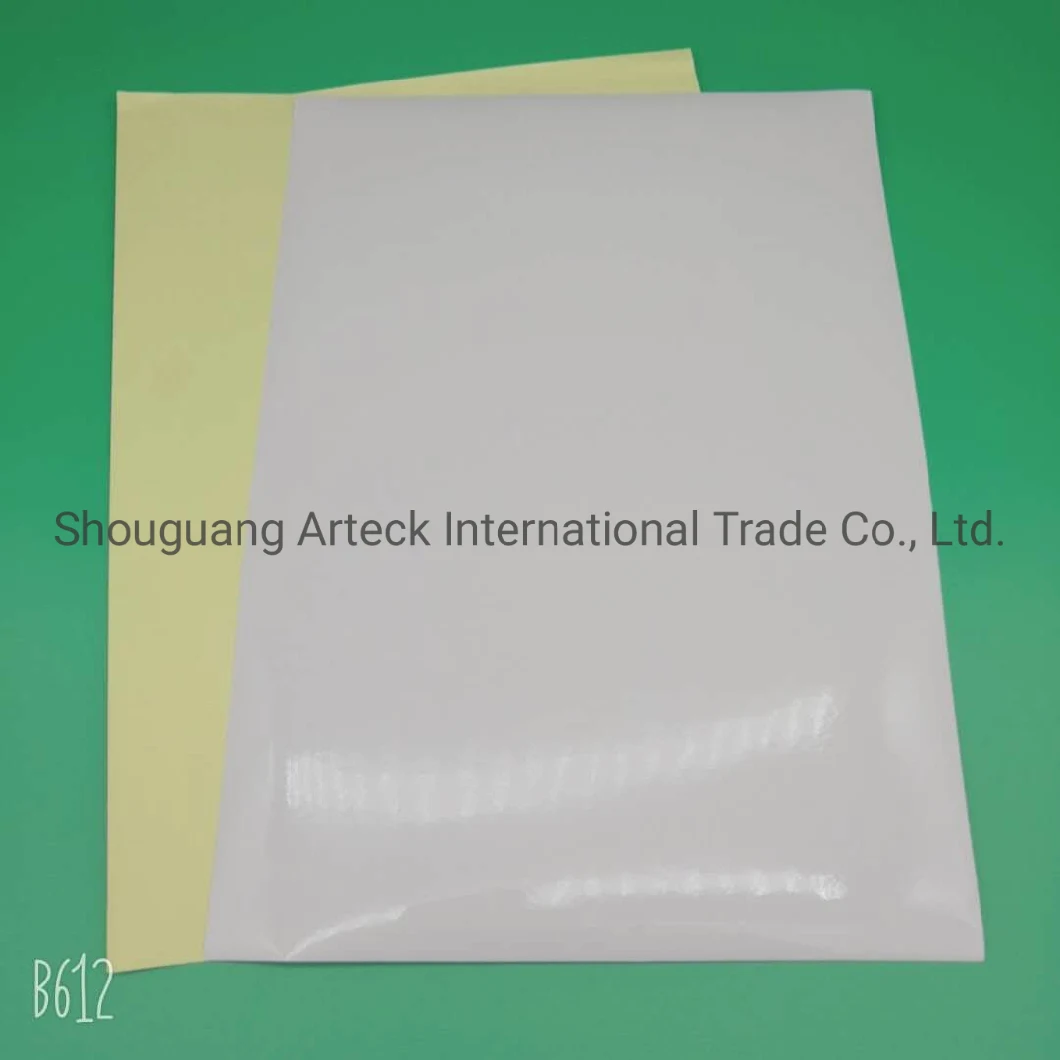 TECHNICAL INDICATOR:
Item

High glossy art paper, Hot melt Adhesive, Yellow Silicone Liner

Facestock

Liner

Name

Cast Coated Art Paper

Name

Yellow Silicone Paper

Thickness

75um

Thickness

90um

GSM

78gsm

GSM

78gsm

Color

White

Color

Yellow

Smoothness

Good

Smoothness

Good

Printability

Good

Die Cutting

Good

Pressure Sensitive Adhesive

Adhesive Type

Hot Melt Glue

QTY of Glue(gsm)

18g

±2g

Thickness(um)

19um

Ring Initial Adhesive

(

g/NT

)

14--20

Hold Track (H/25mm)

62h

Self Release Force (g/TN)

13.7

180

.

Peel Adhesion

rBroken Base Material

Labeling Temperature

1

0

ºC---30ºC

Service Temperature

0

ºC--40ºC

Above date is based on our testing, not as delivery standard. Please test on then date before using the products.
OUR CERTIFICATE:





PACKING & DELIVERY: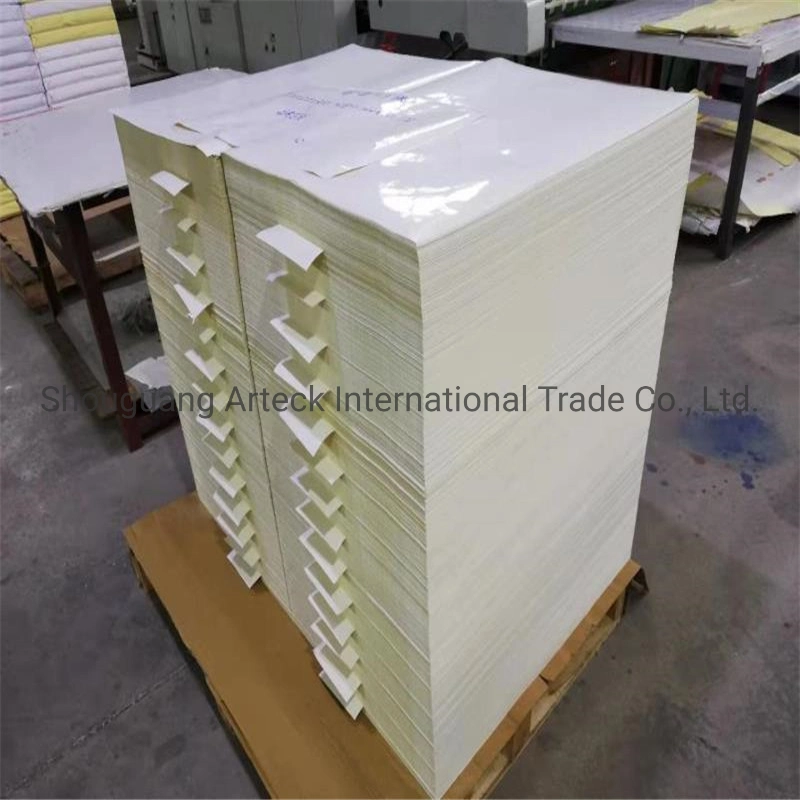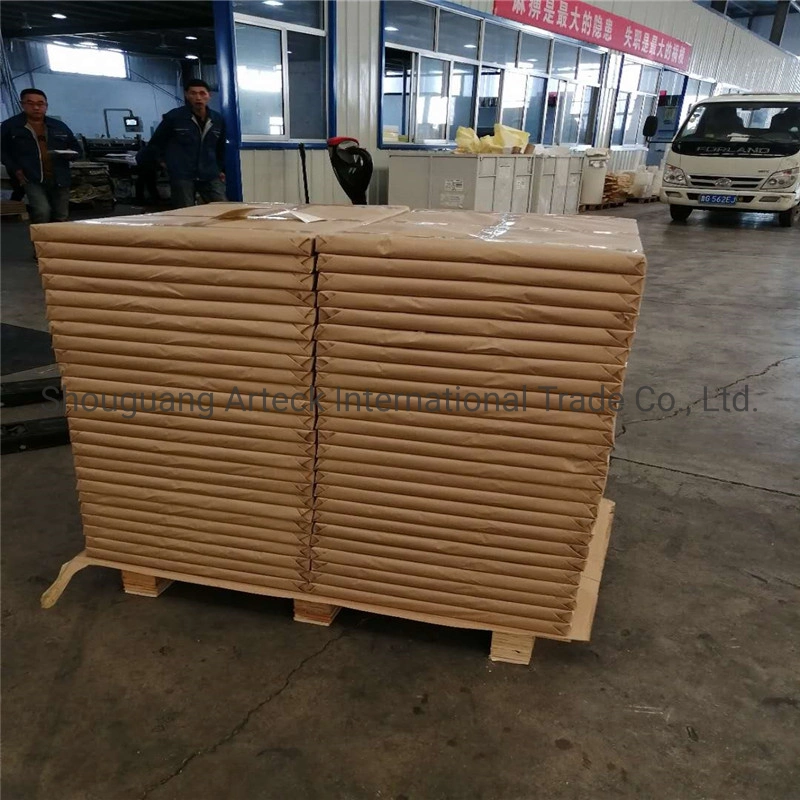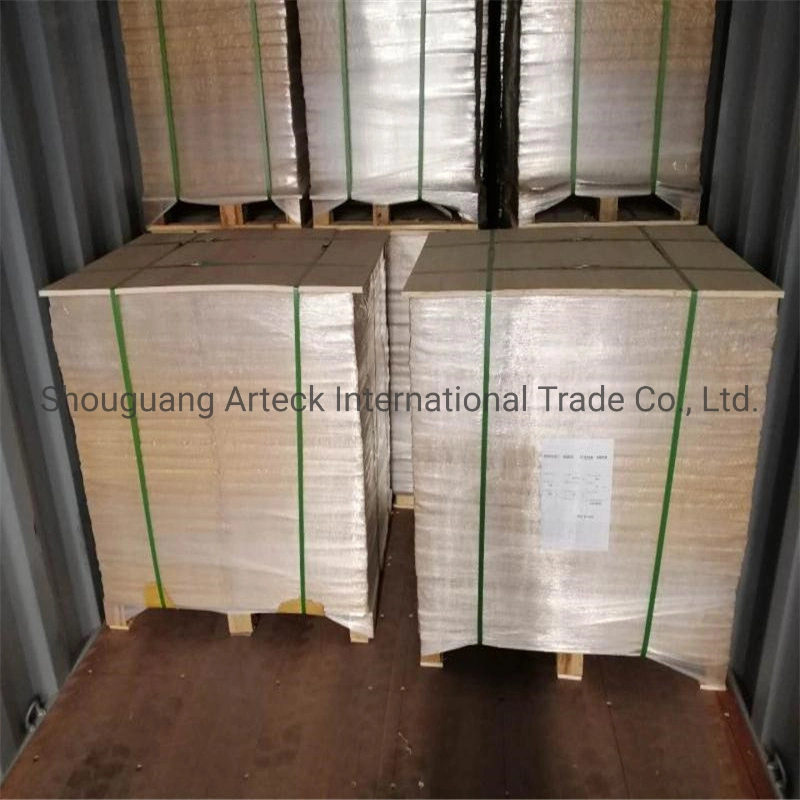 WHY CHOOSE US:
we hold the business principal of "reasonable price, delivery on time and better after-sales service" to service all our clients.
In the further we will intergrate the development and production togother, we hope to cooperate with more customers for win-win business.