Paper cutter carbide round cutter for cutting tools paper cutting machine made in china
1) Application: it used for paper, tobacco, rubber, plywood, hardwood, PCB, PVC, stainless steel, high manganese steel and PCB, PVC electronic circuit boards and and lamp tube, fiber cement board and other materials industry.
2) Grade No: YG6A, YG8A, YG8X, YG8, YG10X, YS2T so on.
YG8 and YS2T are widely used for making carbide cutting disc. But other size can be offered by your requirement.
Grade properties:
YG8: High strength in use, impact and shock resistance higher than YG6, but wear resistance and cutting speed comparatively lower. Roughing of cast irons, non-ferrors metals and their alloys as well as non metallic materials at low cutting speed.
YS2T: Fine grade alloy, with high wear resistance, high bending strength, high resistance to bonding, high thermal strength. Machining of refractory alloys, stainless steel and high manganese steel, etc.

3) Advantage:
These products require high precision, no glitches, no indentation phenomenon, so a larger cut of difficulty, To solve this problem, we have static pressing, HIP sintering greatly improve the physical properties of the product, polishing plating, so that when the blade cut, easy to wear and does not stick powder, reducing friction when cutting, greatly improving the accuracy and speed slitting, tool life extended, success for the user to save a lot of manpower and financial resources.

4) High precision circular disc cutter, round-cut blades (high wear / sharp / stainless)
1, Tolerance: High Availability to diameter (± 0.01) * Thickness (± 0.005) * inner diameter (H7) * balance (± 0.005)
2, Hardness: HRC64 ° ~ 66 ° And HRC68 ° ~70 °
3, Features: Cutting blade requires precision diameter, thickness, straightness, etc. Customized are also welcomed!



5) Ways to identify good carbide disc


1. Sound checking: Before installing the blade, hang the blade with fingers. Gently knock with a wooden hammer, listen to sounds, it is cracked if muddy sound, prohibited to use if cracked, in order to avoid accidents!
2. Running speed: Make sure the cutting speed is in or below 4800 rev/min.
3. Blade install: When installing, rotating shaft and blade center requires accurate alignment of the blade, clean the mechanical mounting surfaces, no cutting material, dust or other debris to be left on blades.
4. Install protective devices: You must install the protective cover (blades should baffle around the studio, steel, rubber and other protective equipment) before the blade running.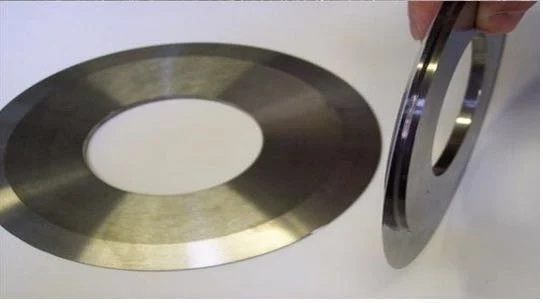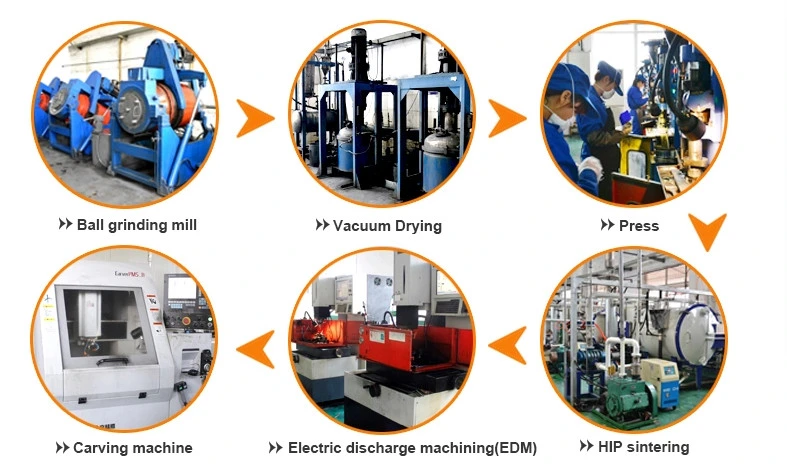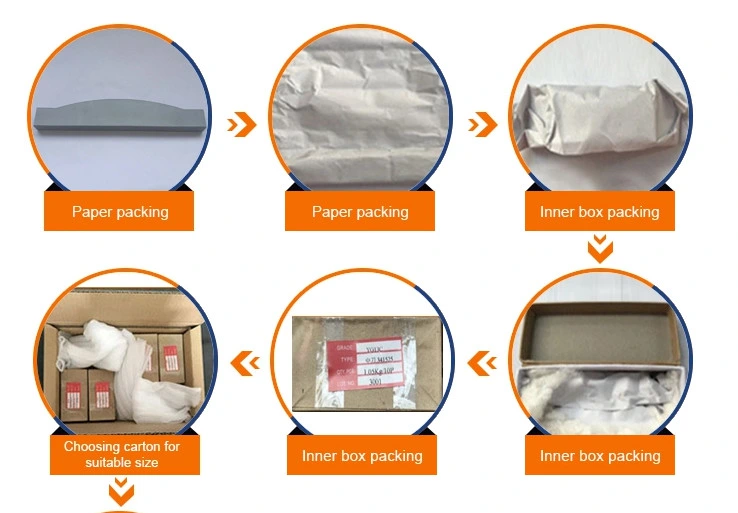 Our Services
1. Strict control in produce for high quality as a manufacture
2. Competitive price with prompt delivery
3. Excellent service with many professional sales and engineers
4. OEM manufacturing supplied ( Including client's own brand )
5. Suitable packing according to customer's requirements
About Us

Zhuzhou Sunrise Hardmetal Tools Co., Limited is a professional company which is contributed to study and manufacturer and serve carbide wear-resistance material. For many years, our company rely on progressive production equipment and strong technician strength, constantly studying advanced technology from Switzerland, Germany and America, etc. Combining the valuable feedback from customers, taking advantage of local tungsten carbide and ceramic material, has developed various grinding and dispersion parts which had been reached domestic first-class grade.
Our tungsten grinding rotor, pegs, dispersing tray, tungsten carbide dynamic and static ring, cone round turbo, are mainly used to coating, printing, painting, dying and on the equipment of oily product grinding and dispersion process. All our products were best-sold to twenty more provinces in China, which not only help to solve manufacturer problems for customers sale, but also be honored as foreigner replacement by many customers.
Zhuzhou Sunrise Hardmetal Tools Co., Limited is always insisting on the business idea of "integrity industry, brand business, quality development", and paying attention to the enterprise image and own brand construction. We keep a close relationship with all customers, and consider every client as a mentor, constantly strengthen the communication and cooperation, and provide the perfect service for them. We focusing on providing the most effective solution for customers, are supposed to be a professional and diversified hard alloy manufacturer. We not only offer the standard products, but also make all kinds of customized proposal to meet customers needs together with customers themselves.

Contact us